New Bike Day - Again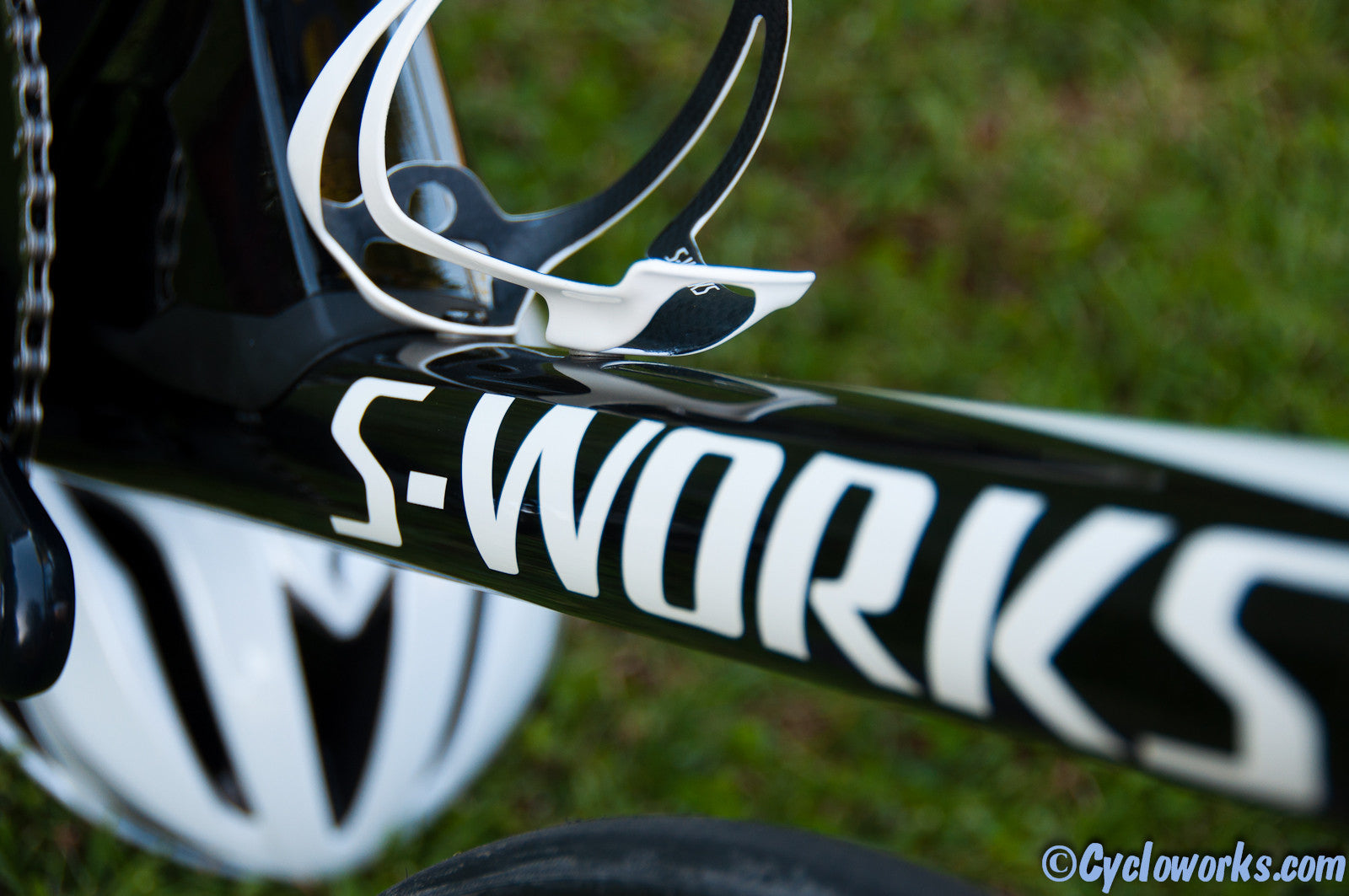 When I first set out to lose the weight I had added on over the span of my adult life, I hadn't counted on being so enthused and hooked to cycling as I've become. I also had no appreciation for the hard-men of the spring classics. To me the best riders were the Grand Tour GC contenders; I had no idea the differences between the abilities of each. Now that I've ridden for over 5 years, I understand the differences and appreciate and celebrate them.
But way back when, I had set a goal for my first road bike at 30% total body weight loss. That first goal became LuquiBike, which then became Syndi after discovering the cracked frame. I kept the weight off, and put over 10,000 miles on Syndi before I got \/\/illie, my Wilier, and gave Syndi to my wife as a bike. Eventually I picked up Allie, the Allez in the spirit of "Don't race what you can't replace." But the Allez is meant to be the race bike -- full aggressive setup, meant to be ridden hard and fast.

But also I had planned on getting a bike more in tune with riding with a surgically-repaired pelvis, and something with road-disk brakes that I could take to France and reliably handle braking in any condition, say on a decent off a 2000m Col in the mist/rain, and that was going to be a new Specialized Roubaix.

I went into Spokes Etc. to test ride the Allez, and I test rode a couple of the new Roubaix experts, which felt really smooth and really comfortable. I was going to put in an order on the Allez and the Roubaix, but then I saw the price point and feature set of the Roubaix Pro - Fact 11r carbon fiber frame, UDI2 hydraulic brakes, CL32 carbon wheelset, it was by far the best bike for the price.

I put in my order, picked up the Allez because it was in stock, but was expecting to wait a month on the Roubaix Pro... Which became 2 months... and then 3, and then I wasn't sure if I was going to get it in time for my trip to France, let alone this year.

So Jack at Spokes pulled a magic rabbit out of his hat, and I upgraded to the S-Works Roubaix, which comes with the SRAM Hydraulic eTap groupset and the CLX32 wheelset, both of which you can only get right now on this specific bike.

After 3 months of waiting, yesterday was pickup day, and today was the first official Ride.
Welcome Windy... 
She comes equipped with the latest Roval CLX32 Carbon Fiber Disc Wheelset.  Super Light and Stiff.
Also featured is the SRAM Red eTap Wireless groupset. -- Left is upshift, Right is downshift, both shifters are the front deraileur.  No wires Mom!
Latest Specialized Fact Carbon 11r.  Again, Stiff and Light.
SRAM Red Quarq DZero power meter provides left and right balance.  Also seen here is the "Bento Box" - i.e. the spare tube/levers/CO2 storage unit.
The Hydraulic SRAM brake calipers.  Essential for braking on long Alpine descents, which may or may not happen in wet conditions.  No taking extra chances here.
20 grams spent on each bottle cage.  Really light and sturdy.
The front suspension spring with the S-Works stem.
All in all, this is a really fun bike to ride.  Only slightly springy with the front suspension on that first or second really hard sprint pedal stroke.  I find myself hearing the bumps that I ride over rather than feeling them.  It's an amazingly smooth ride.
Leave a comment
Comments will be approved before showing up.